The Pathfinder Edition 2023
There are some firsts in life which will stay with you forever, taking part in The Pathfinder Edition of The Africa Rally will definitely be one of them. What can you expect? Well, that's a very good question!
Three weeks of unbridled exploration, life changing experiences, and friends who will be with you for a lifetime. An epic party at the start, an epic party at the finish line, and plenty of opportunity for mischief in between.
To try and explore what works and what is too crazy to repeat, we are offering multiple different categories of entry, the initial details of which can be found if you click here:
Each Entry Category has it's own unique cost, which is a one off fee for your team, regardless of the number of team members! The crazier the vehicle, the cheaper the Entry Category will be… as we admire your adventurous spirit and want to reward it!
All we ask is that teams also try to raise a minimum of £500 for a charity of your choice.
We should probably also tell you what route we've selected…
Route Map
Although there are multiple routes available to you, the start line at Hartsbeespoort, South Africa, and the finish line at Kisumu, Kenya, are chosen to ensure whichever way you go, all teams can see the great lakes of Africa.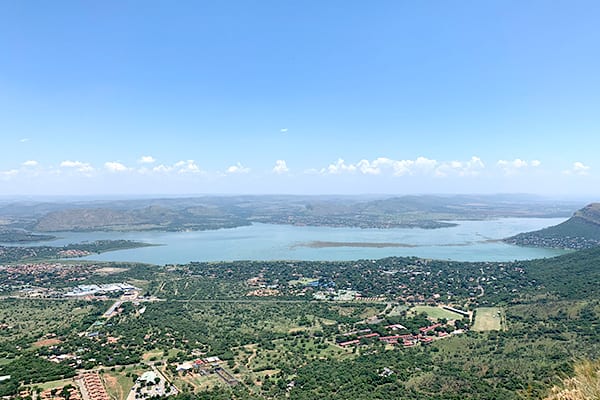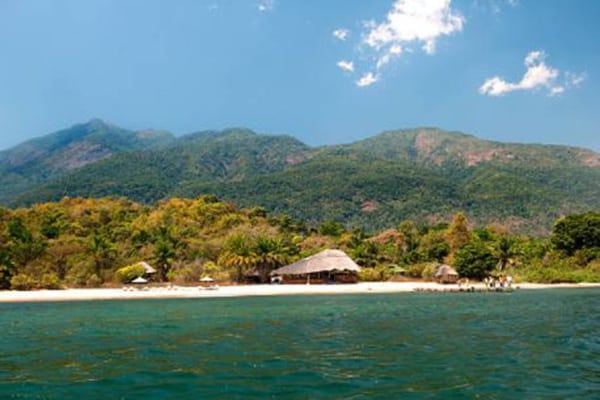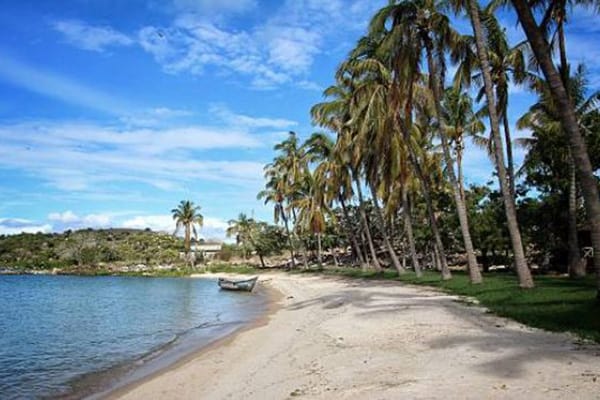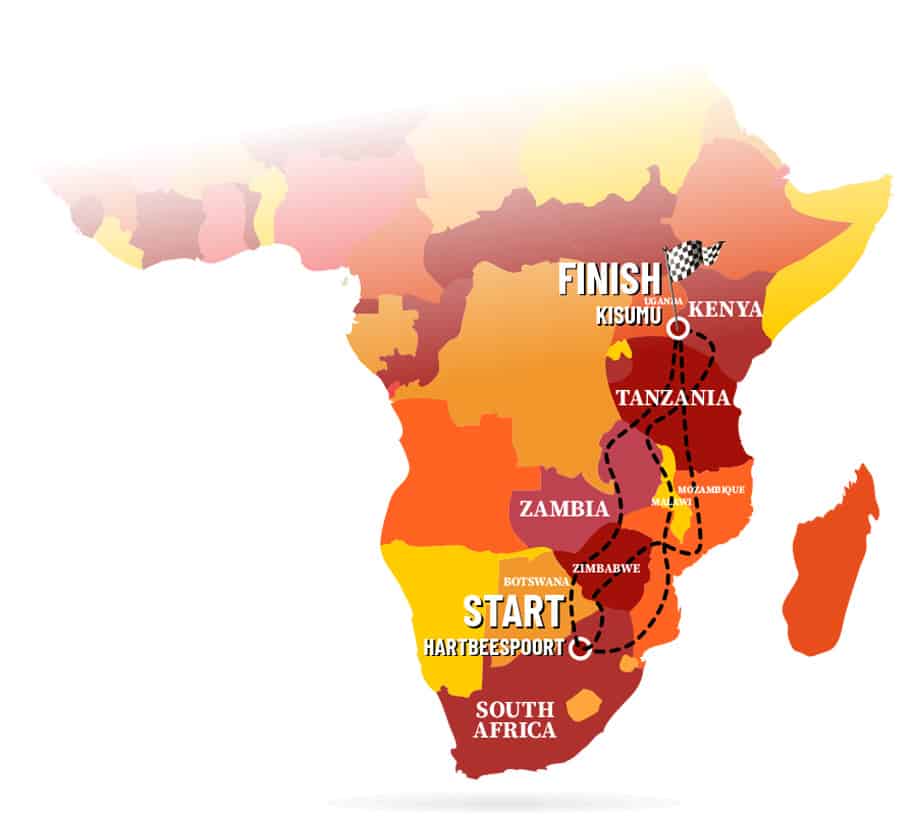 You can also expect ridiculous roads…
…but this is Africa, so anything and everything can happen along the way – the best experiences are the unexpected ones!
Registration for the 2023 edition is now live, and there are only a limited number of places available, so don't delay and grab your spot by hitting the button below harder than you'd hit the gas if an ostrich emerged out of the bush and decided to challenge you to a drag race!
What will the entry fee include?
Let's start with the important things – free beer (and wine), at both the start line and finish line parties. Parties!? Yes! The entry fee will include two amazing parties, first to provide the Dutch-courage needed to head out into the wild, and second to celebrate successfully reaching the finish line three weeks later!
A unique Africa Rally – Pathfinder Edition finishers medal will also be available to any Team to make the finish line with (or without!) your vehicle!
We will also send you an entry pack of t-shirts, car stickers, and booze (if we are allowed to), in order to assist with your planning and preparation.
Planning and Preparation? Yes, there are a few things you might want to sort out before you arrive at the start line, but fear not, we are here to assist with this as well. More information can be found here:
Welcome to The Africa Rally!
By clicking I'm Interested you have taken the first step towards being part of something truly special; a community of like minded individuals who want to experience the best that Africa has to offer. Find yourself? Find others? Do good. Get lost, stuck, and a little bit drunk. Most importantly live, as these experiences will be with you forever.
Complete the form below to join our community and be the first to know when there are updates. You'll also get advanced notification of future events.
"You can't get a suit of armour and a rubber chicken just like that. You have to plan ahead."
Michael Palin