Partners
All for one and one for all!
Our events simply wouldn't be possible without our fantastic network of partners. These companies provide peripheral services to our teams, making sure they have what they need to reach the Start (and hopefully) the Finish Line of each of our events!
What's more, they have kindly agreed to offer their services to all Teams at a preferred rate!
Check out these officially wonderful organisations below.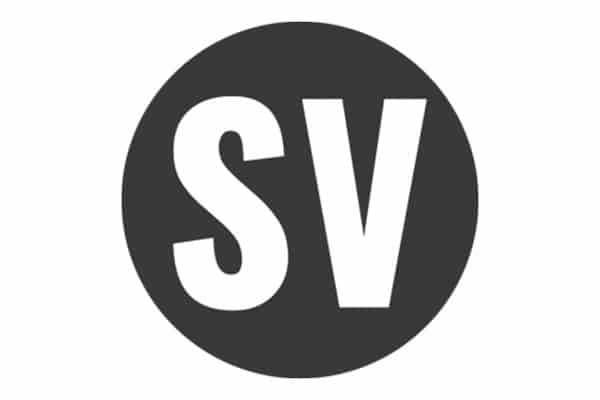 Smart Visas
We hate paperwork. Getting the correct documents to travel overland can be a long and annoying process when trying to navigate each country's unique way of doing things… but it doesn't have to be!  We have selected Smart Visas, who are global experts in international adventure admin, to come to the rescue.  They have kindly created a dedicated Africa Rally area on their website where anyone associated with the event can enjoy discounted access to their services, and assistance in getting the right documents in place ahead of the events.
We would recommend starting to get the Visas in place about 90 days prior to travel.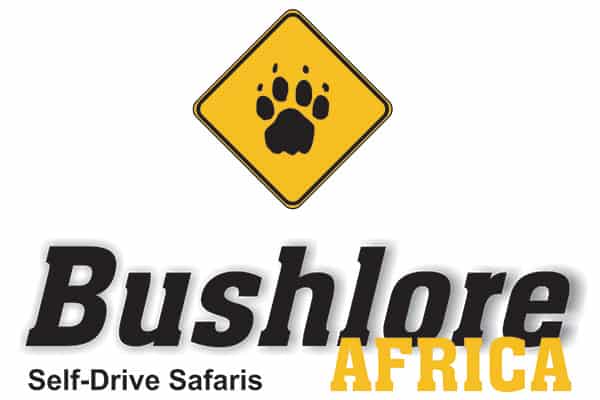 Bulshore Self-Drive Safaris
When 4×4 rental in sub-Saharan Africa is mentioned, only one name comes to mind. Bushlore are synonymous with excellent vehicles, reliable services, and fantastic coverage across the entire region. We frankly wouldn't be comfortable partnering with anyone but the best, and that's Bushlore!
They are particularly popular, so we advise any teams wishing to enter our 4×4 category and rent from Bushlore to contact them immediately, to avoid disappointment.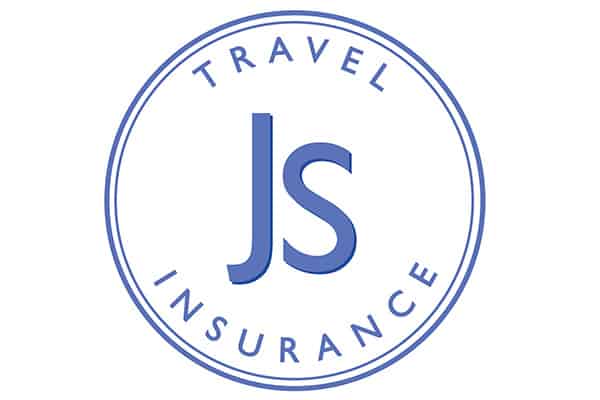 JS Travel Insurance
Trying to explain to a travel insurance company about what the Africa Rally entails can be a difficult process, and should anything go wrong, you want to relax in the knowledge you are covered.
This is why we've partnered with JS Travel Insurance who offer a specific policy just for charity vehicle rallies! Furthermore, we've got them to agree to giving any Africa Rally Team a discount against their standard insurance premium – simply drop them an email or call +44 (0)1273 092 757 referencing your Africa Rally Team Name, and they'll make sure you're covered!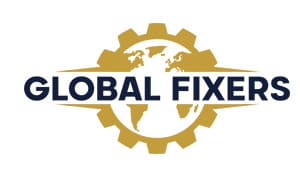 Global Fixers
Africa Rally Team: We're really quite attached to our current overlanding vehicle, and want to take part in this, rather than buying / renting something in South Africa – how do we go about doing that?
Africa Rally HQ: Well… Good News! We've partnered with Global Fixers, who are experts in international logistics, and they can arrange everything for you. They contact multiple shipping providers on your behalf, finding you the best deal for your chosen departure port into Durban, South Africa. They can then also arrange delivery of your vehicle to the start line, or to a nearby airport location for you to pickup. The same counts for the way home, where they can arrange shipping out of Mombasa, Kenya to your home port, or if you are continuing your adventure through Africa they can work with you to ensure you have everything you need for the journey ahead.
Why spend hours with customs agents, local officials, and shipping providers, when you can have everything done for you! Click the logo to find out more

Sparrow Hawk Lodge
Where does it all start? We've kept the first of our major hospitality partners under wraps for long enough, and it gives us great pleasure to announce Sparrow Hawk Lodge as the Start Line venue for the Africa Rally!
Situated mere minutes' drive from the stunning Hartbeespoort dam, and cut into the mountain for awesome views, this truly unique slice of paradise is where teams will gather on 1st July before heading off into Africa. Free food, camping, drinks, and entertainment will be provided on the Saturday, with rooms available to book on a first come first served basis.
Eselbe Camp
Quite simply an essential stop for any Africa Rally team going through Nata, Botswana. The laid-back and familiar atmosphere allows for easy socialising with fellow travellers and the communal approach to the camp means you never know who you'll meet sitting round the fire pit.
Located on the banks of the Nata River itself, Eselbe also offers free use of their canoes to any visitor during the day, and a staggeringly clear view of the stars at night. When our Advanced Research Team first pulled in here, the orange VW Kombi definitely announced to us that we were in the right place, and we're confident you'll have an awesome stay here as well!
Chobe Forest Camp
Situated just 40kms from the Botswana / Zambia border, Chobe Forest Camp is the perfect place to spend a night before making the crossing. An absolutely spotless campsite, as well as luxury safari tents await as the reward for making it along the dried up riverbed which is their driveway.
Keep a close eye on the bushes, as the area boasts some of the best wildlife Botswana has to offer – elephants, zebras, giraffe, lions, leopards, and even cheetahs can be spotted! …and don't get us started on the stars at night… without doubt one of the best areas in the world to see the milky way with the naked eye, all while sitting around one of the group campfire areas. Checkout their website for more details and to book your spot!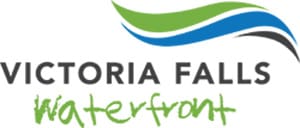 Victoria Falls Waterfront
It's not every day you get to see one of the Seven Natural Wonders of the World, and Victoria Falls in particular is a sight few will ever forget.
To ensure the best experience we've partnered with Victoria Falls Waterfront; a lodge sitting on the awe-inspiring banks of the Zambezi, a mere stone's throw away from the beauty and grandeur of the falls. What's more? Not only is everything from comfortable camping to private rooms and chalets available, they can organise the best ways to see Victoria Falls for you, by land, water, or by air (highly recommended!). This is a popular stop for all teams, so be sure to book ahead, and reference your Africa Rally Team Name to secure your discount
Lake Shore Lodge
Four or five countries down, and two weeks or so into the rally. It's probably time for some R'n'R before the final thousand kms to the finish line…
Surrounded by National Parks and Wilderness Areas, getting to Lake Shore Lodge on the banks of Lake Tanganyika, Tanzania is no easy task, but what awaits the avid explorer on arrival is 5-star bliss. The lodge provides a selection of accommodation types to fit all budgets, from camping through to luxury lakeside villas, along with everything from a spa and soul food, to a vast array of activities including Scuba Diving, Kayaking, and Sunset cruises.
For those teams taking the western route through Tanzania, this is definitely a stop you won't want to miss. Reach out directly to book your place, but be sure to reference your Africa Rally Team Name to get your discount.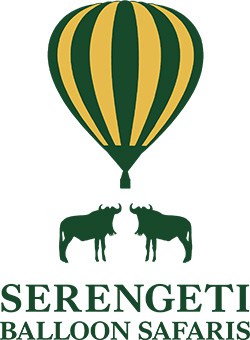 Serengeti Balloon Safaris
It might not have escaped your notice that The Africa Rally passes by the Serengeti National Park around the time of The Great Migration. This is when more than a million and a half ungulates move to feed on the rain-fed grass of the northern plains. The best way to see this? From the air of course!
Serengeti Balloon Safaris have been operating over Serengeti National Park since 1989 and more recently over Ruaha National Park – they offer a truly unique way to witness the region's wildlife. Untethered by roads, it's possible to escape some of the more popular areas and enjoy the peace of the endless skies, making ballooning one of the most rewarding activities on safari. All Africa Rally teams receive a special discounted rate, but given the popularity of this experience, it's best to get in touch sooner rather than later to book your spot!
Victoria Sands Lodge
You've made it to Kenya… our Finish Line beckons… just one final challenge before you can enjoy the magic of Victoria Sands Lodge.
The challenge? A 7km driveway awesomely off-road, before reaching the white sandy beaches of the lodge, sitting literally on the banks of Lake Victoria. Plan ahead, as you don't want to be late for the finish line party! You can already book lodge accommodation both for the night of the finish line party, and those preceding / proceeding the event, after such an epic adventure we wouldn't blame you if you wanted to have a few days poolside eating impossibility good food!
There are many truly amazing places to eat, drink, and to simply enjoy, along the route of the Africa Rally; some of which we have even provided our seal of recommendation to!
Details on these will be confirmed shortly by our Advanced Research Team. Follow us on Instagram for live updates.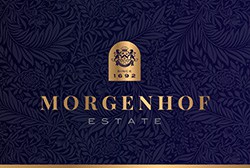 Morgenhof Wine Estate
After a chance encounter with their lead winemaker, Morgenhof Wine Estate have decided to gift some of their finest wine to the participants of the Africa Rally.
We're all about bringing people together, and this top-quality Stellenbosch vineyard shares this passion, both in the creation of their wines and in their approach to living life to the full. Whether you'll be at our launch party or not, we highly recommend checking out their wines.
Adventure Overland Show
Where do you go if you are looking for teammates to join you on The Africa Rally? Well, to the biggest gathering of Adventure Overlanders in the UK of course!
The Adventure Overland Show in Stratford Upon Avon each September, showcases a variety of useful companies to know in preparing for your Rally, while exposing you to likeminded people, all while having a fantastic party! The best bit? The team from Africa Rally Group will all be there in person exhibiting, so you'll be able to come down and have us answer all of your questions before you sign up. Click the logo to get your tickets!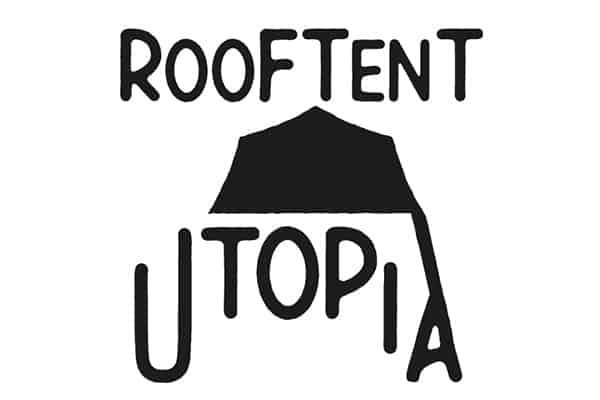 Rooftent Utopia
Sleep cannot be overrated – especially if you've got a day of driving off road ahead of you! This is why we are pleased to announce the support of Rooftent Utopia in kitting out our Advanced Research Team's Staff vehicles; you may have seen their handywork already on our Instagram page, however they are here for you as well!
Located just outside of Chichester, UK they are ready to support any Africa Rally teams no matter how ridiculous the vehicle! Click here to find out more.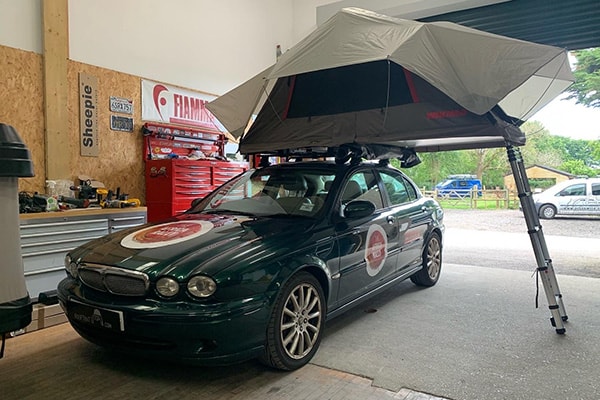 Are you a company who believes they might have a useful product to support our teams, or one of our events? There may well be sponsorship options available to you! Get in touch via info@africarally.com and let us know!
Welcome to The Africa Rally!
By clicking I'm Interested you have taken the first step towards being part of something truly special; a community of like minded individuals who want to experience the best that Africa has to offer. Find yourself? Find others? Do good. Get lost, stuck, and a little bit drunk. Most importantly live, as these experiences will be with you forever.
Complete the form below to join our community and be the first to know when there are updates. You'll also get advanced notification of future events.
"I never knew of a morning in Africa when I woke up, that I was not happy."
Ernest Hemingway